What can you do with an Organization and Management Studies degree?
What is Organization and Management Studies (OMS)?
It's a question that our students and alums who majored in the subject are asked regularly. It's one that they are well prepared to answer, too.
As one of the College's largest majors, it is unique among liberal arts institutions in its interdisciplinary focus to provide students with a strong foundation in the study of organizations and management. This includes a focus on two tracks: the interactions among members within an organization as well as the mutual influences among organizations and their communities, societies, and global networks.
The reason for approaching management in this way is simple. By teaching students the critical thinking and analytical skills they need to explore dynamics of organizations and the societies they exist within, they are prepared for success in whatever career path they choose to pursue.
"Students majoring in OMS learn how to analyze organizations as well as critically evaluate the contributions they make as members of organizations," said OMS Prof. Heather Odle-Dusseau. "By preparing our students with an interdisciplinary perspective to analyze organizations and management, they are equipped to join an organization with the ability to solve anything thrown at them."
With a curriculum that emphasizes critical thinking, rigorous inquiry, and the acquisition of knowledge, and the practice of ethically responsible management, a degree in OMS prepares its students for career success in a management or leadership position in business, government, the nonprofit sector, or any other organizational environment.
Of course, there's no one better to illustrate the impact of an OMS degree than our young alums.
---
Andrew Stout '13
Hybrid Cloud Leader, IBM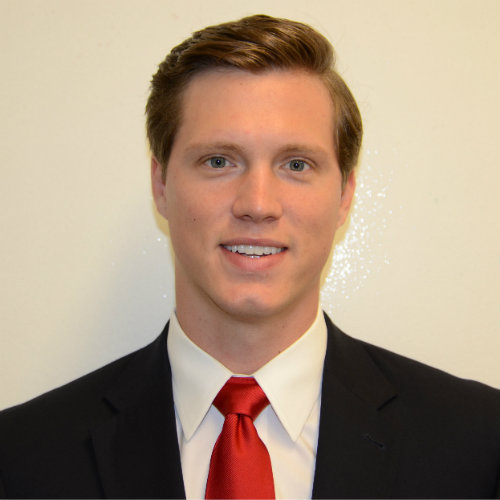 Andrew Stout '13.
"The OMS program has helped me tremendously and it really helped me stand out during the interview process. When I interviewed, several people said, 'Major, Organization and Management Studies with a focus in intra-organizational dynamics? I haven't heard of that, could you please explain?' I started planning for the question and I would crush it every time. I would talk about learning complex theories and having to explain them simply. I am very happy with the education I received at Gettysburg College. The ROI on Gettysburg College education proves to be my best investment thus far."
---
Shelby Grubesky '15
Student, Master of Science in Psychology at Millersville University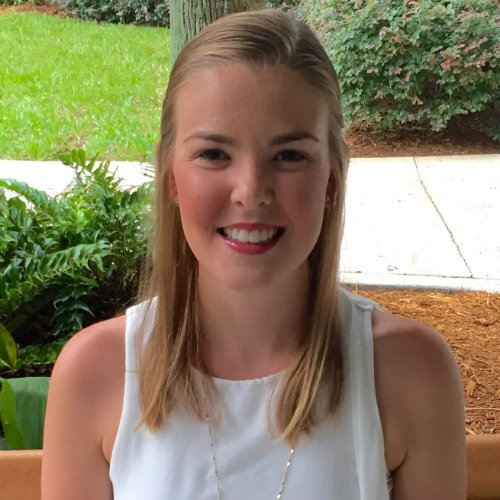 Shelby Grubeski '15.
"I decided to study OMS because I originally had an interest in management but when I got into my major, I was more interested in the industrial organizational psychology aspect. After college, I knew I wanted to work with people, but I wasn't sure in what setting. Through my study, I learned analytical skills and theory that will be a base for me as I start my graduate program in the fall. OMS allowed me to find my interest in psychology and research. Combined with my passion for education, I will get to use that background to impact students and learning in a positive way."
---
Justin Harrison '05
CEO, VinoFest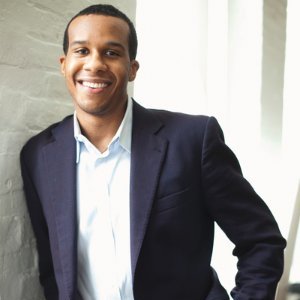 Justin Harrison '05.
"I was an OMS and political science double major with a business minor, because I knew that if I understood how organizations and politics worked, the door would be open for me to do whatever I wanted to do after I graduated. I took classes that were about understanding the foundations of organizations and the basics of business, and really challenged me to question the foundation of who I am. Now, as an entrepreneur, I've found that you have to know what your strengths and weaknesses are and really be open to new challenges. Some things pan out, and others don't, but each new challenge will open a new door. You just have to trust where it leads."
---
Nicholas Kukla '10
Chief of Marketing, Hard Exercise Works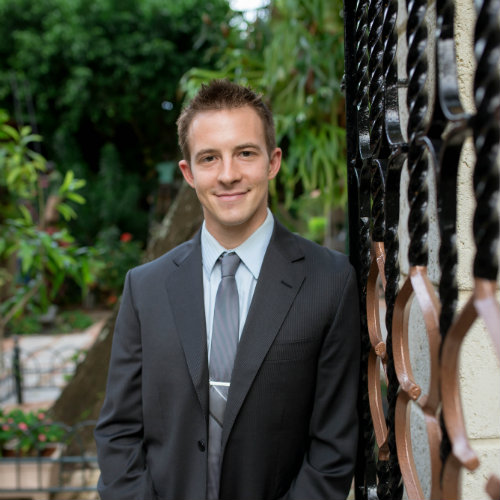 Nicholas Kukla '10.
"Some of my favorite classes in the management program were my marketing classes with Professor Bernard, my human resource management classes, and my capstone research class with Professor Bruce. To this day, these professors are influential role models and mentors and continue to help shape my career. Looking back, lessons learned at Gettysburg equipped me to confidently pursue my current role as Chief Marketing Officer of the emerging fitness franchise, Hard Exercise Works."
---
Samantha Wright '16
Junior Investment Operations Associate, Cambridge Associates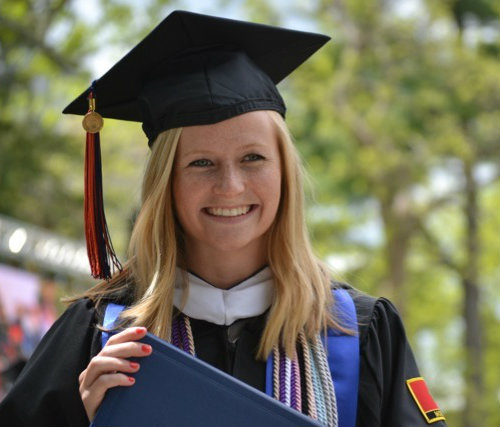 Samantha Wright '16.
"I chose an OMS major because of the freedom and flexibility that came with it in terms of class selection and future career aspirations. The major was everything I was looking for and more – I learned to reason, I learned to debate, I learned to look at problems with a critical thinking mindset. Most importantly, I learned how to learn and this skill will be with me always as I adapt to the millions of career options that face young people today. I never thought that I would go into finance, but Gettysburg College has more than prepared me for this position and I credit my OMS degree for my current successes."
---
Jon Faul '16
Functional Consultant, Compusearch Software Systems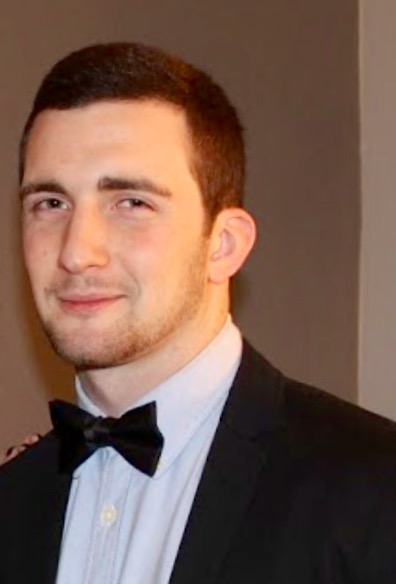 Jon Faul '16.
"I had figured out that I wanted to study OMS the summer before I came. I want to do the Organizations and Society track. That, mixed with my Public Policy major and my Business and Peace & Justice Studies minors, helped to create a holistic learning path for exploring my interests about the intersection of organizations, politics, and society. I currently work in IT federal contracting, which means that my organization helps the government in their mission to serve the public. My area of study is very applicable to what I do know as well as the skills of critical thinking and problem solving that I further cultivated in the OMS department."
---
Learn more about career success with a Gettysburg education. Check out our alumni outcomes and our outcomes by majors.
Founded in 1832, Gettysburg College is a highly selective four-year residential college of liberal arts and sciences with a strong academic tradition. Alumni include Rhodes Scholars, a Nobel laureate, and other distinguished scholars. The college enrolls 2,600 undergraduate students and is located on a 200-acre campus adjacent to the Gettysburg National Military Park in Pennsylvania.
Contact: Kasey Varner, assistant director of communications, 717.337.6806
Posted: Tue, 11 Apr 2017

Next on your reading list
Gettysburg College rankings underscore academic excellence, career, and alumni connections
---
18 works published by faculty in 2018
---
Top 2018 highlights from Gettysburg College
---
Share this story: