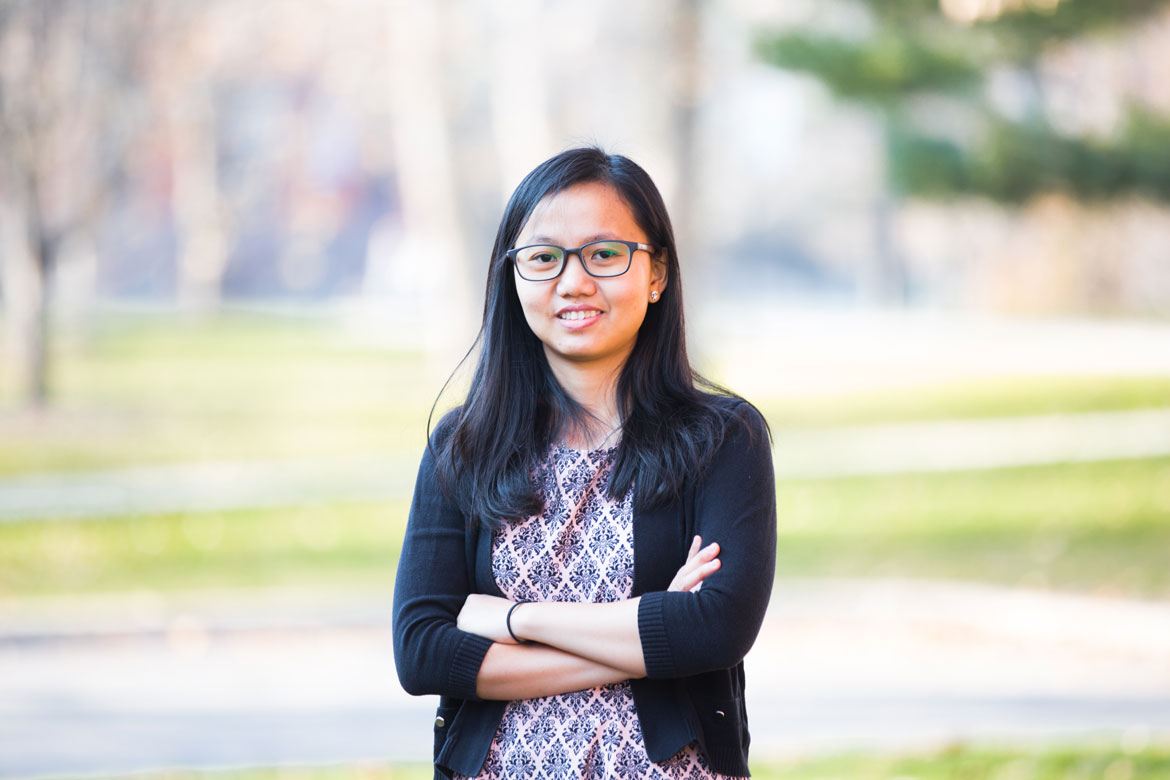 Passion that can change the world
Originally from Cambodia, one reason Vuochnear Ly '20 chose to attend Gettysburg was because of its proximity to Washington, D.C.
"I want to be a diplomat," the political science and international affairs double major explained. "I love Gettysburg for the opportunities and events I have become involved in."
Ly is a member of the first cohort of Cambodian SHE-CAN Scholars, a program that provides promising female leaders from Cambodia and Rwanda with support to attend college. Partnering with SHE-CAN is one of several ways the College aims to support its commitment to achieving a diverse, inclusive—and thus insightful—campus community.
Growing up, Ly admits the support to attend college was not always there from her community—but luckily it has always been there from her family.
"My mom grew up in a poor family and my grandparents couldn't support her education," Ly explained. "She struggled without education, so she feels that only education can change my life." So while Ly watched her friends stop their education after graduating from high school, she pushed forward.
As a result, Ly also has a strong belief in the power of education to provide opportunities, both for herself and for others. She is most passionate about building a platform of leadership to empower other women, and paying forward the support provided by Gettysburg and others who have believed in her.
"Being a diplomat will help me to connect Cambodia to the rest of the world," she said. "I saw many injustices [like income inequality] that I want to change."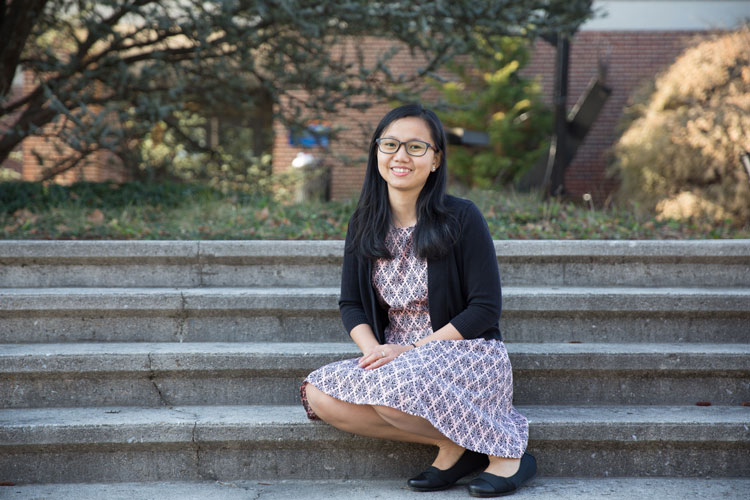 Recently, Ly completed an internship at the Ministry of Women's Affairs (MoWA) in Cambodia. During her time with MoWA, Vuochnear worked with the General Directorate of Gender Equality and Economics on a new initiative to promote gender equality in Cambodia.
"[My project] focused on educating women in the community on how to improve their economic situations," she explained. "Once [women] have a stable living situation and income, they are able to send their daughters to school, and when they send their daughters to school, they can continue to empower other women in Cambodia."
Ly finished the second half of her internship working as an external communication assistant to the Minister of Gender Her Excellency Dr. Phavi. She said the experience provided her with the opportunity to expand her network and make connections with international organizations working towards gender equality—something Ly said will enhance her ability to influence leadership in the future.
"It's important for me to know what others are doing to contribute," she said. "It will be helpful to me as a leader—connecting with these organizations to do something more."
Ly said the connections she's made at Gettysburg have also been integral.
"Broadening my understanding and meeting new people—" Ly said, "Gettysburg is a special place that has allowed me to discover new possibilities."
Founded in 1832, Gettysburg College is a highly selective four-year residential college of liberal arts and sciences with a strong academic tradition. Alumni include Rhodes Scholars, a Nobel laureate, and other distinguished scholars. The college enrolls 2,600 undergraduate students and is located on a 200-acre campus adjacent to the Gettysburg National Military Park in Pennsylvania.
Photos by Phuong Le '20
Contact: Carina Sitkus, senior assistant director of communications, 717.337.6803
Posted: Tue, 30 Jan 2018

Next on your reading list
Biology Prof. Alex Trillo's research attracts international attention
---
Celebrating 2018 midyear graduates
---
---
Share this story: