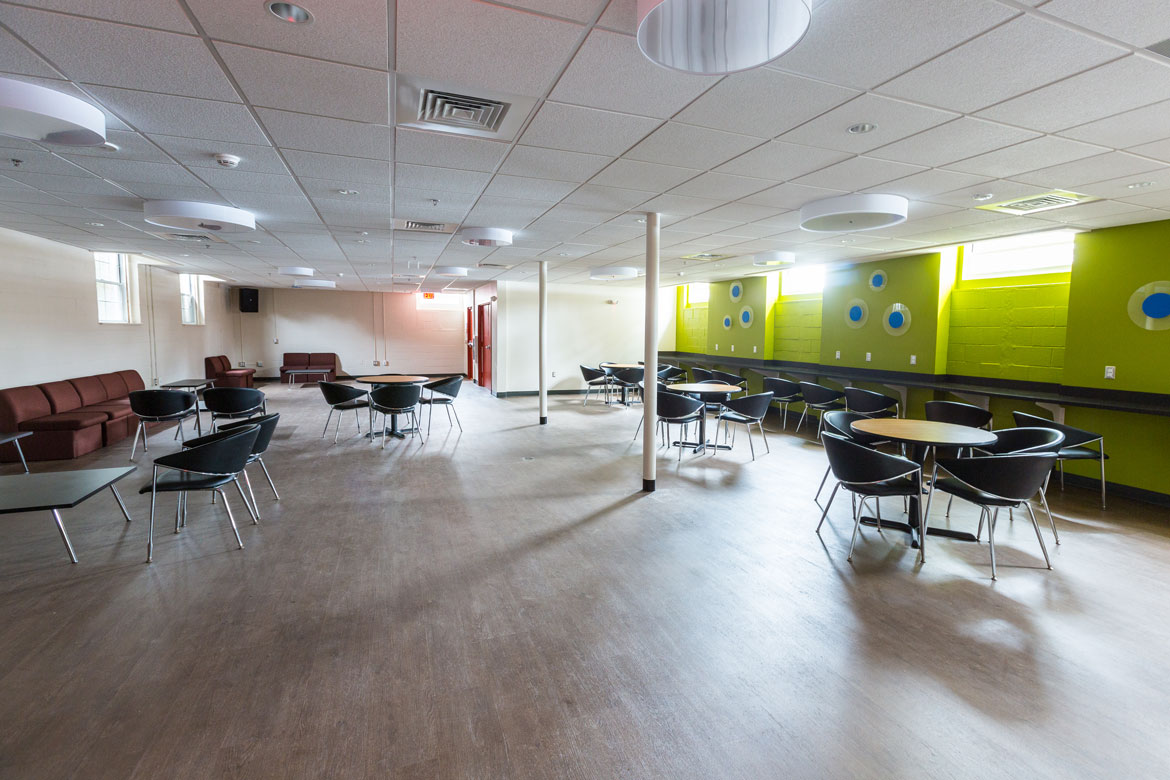 More than a renovation: The Office of Multicultural Engagement's new home
'Community' at Gettysburg is defined by more than just where people live and gather.
It's defined by "creativity, collaboration, learning, challenges," reflects Darrien Davenport, the executive director of multicultural engagement. Communities are defined not by their physical spaces, but by the energy inside them.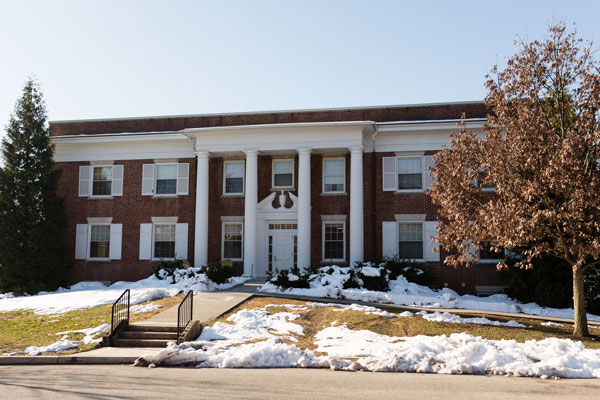 The Office of Multicultural Engagement (OME) recently settled into its newly renovated home at 102 W. Water Street. And while it's beautiful, Davenport is less focused on the razzle dazzle of the amenities and more focused on how Gettysburg students and community members will use the space.
"I truly want it to be a multipurpose space, and not just physical offices or residential living," he said. "I want it to be a place where people build true connections. Regardless of what your background is, 'you fit.' You add something to this community." People are its most important building blocks.
That's not to say physical space isn't important. The amenities in OME's new home create an environment conducive to realizing Davenport's vision.
They include:
A fully functional classroom with breakable spaces that can be moved around, and a flat screen television.
Lower-level social space where students and community members can host gatherings, meetings, or workshops.
Lounge/study space.
Residential space with a total of 10 rooms—8 singles and 2 doubles.
View photos of The Office of Multicultural Engagement.
It is an integrative space with dedicated as well as flexible areas for living and learning. The idea is that students will develop a certain level of comfort that opens them to new opportunities.
For example, OME provides academic support in the form of tutoring, workshops, and partnerships with other on-campus resources. Davenport says the dual nature of the space—a place to live and learn—is disarming. "It can be intimidating to seek help. Spaces like these knock that silo down, so pursuing academic support just becomes another opportunity for success."
Davenport says the space will also offer other programs—e.g. about financial literacy and budgeting—designed to enhance the overall student experience, prepare students meaningfully for the future, and achieve a more diverse and insightful campus community.
Learn more about The Office of Multicultural Engagement and see the new space by attending the Open House on Thursday, April 19 from 2-4pm.
Founded in 1832, Gettysburg College is a highly selective four-year residential college of liberal arts and sciences with a strong academic tradition. Alumni include Rhodes Scholars, a Nobel laureate, and other distinguished scholars. The college enrolls 2,600 undergraduate students and is located on a 200-acre campus adjacent to the Gettysburg National Military Park in Pennsylvania.
Photos by Shawna Sherrell
Contact: Carina Sitkus, director of communications and content strategy, 717.337.6803
Posted: Thu, 5 Apr 2018

Next on your reading list
Gettysburg College rankings underscore academic excellence, career, and alumni connections
---
18 works published by faculty in 2018
---
Top 2018 highlights from Gettysburg College
---
Share this story: