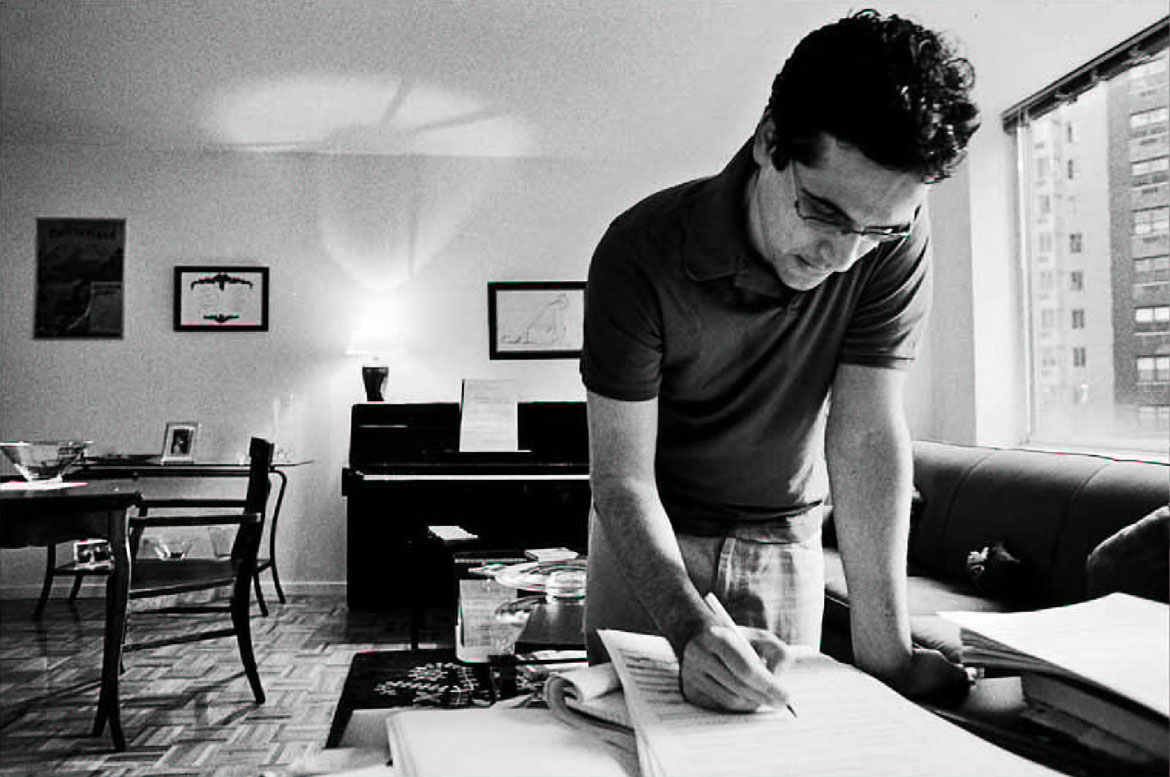 Sunderman Prof. Avner Dorman wins 2018 Azrieli Prize for Jewish Music
Gettysburg College is proud to announce Sunderman Conservatory of Music Prof. Avner Dorman won the 2018 Azrieli Prize for Jewish Music. The prestigious $50,000 prize is awarded biennially to the composer who has written the best new major work of Jewish music.
Dorman earned the Azrieli Foundation's top honor for his composition Nigunim for Violin and Orchestra following a competitive review process of nominated works from across the international music community. The award is accompanied by a world premiere gala performance and a professional recording of the prize-winning score.
"When writing Nigunim, I was most interested in exploring the various Jewish traditions from around the world," said Dorman, who joined the Sunderman Conservatory in 2010. "The diversity and wealth of musical traditions I discovered astounded me, ranging from North African cantillation to Central Asian wedding music, and from Balkan rhythms to ancient prayers. I tried to embody both the unique features and deep commonalities of these traditions in my composition."
Dr. Sharon Azrieli, Board Director of the Azrieli Foundation, supported the jury's decision to honor the Gettysburg College professor and acclaimed composer.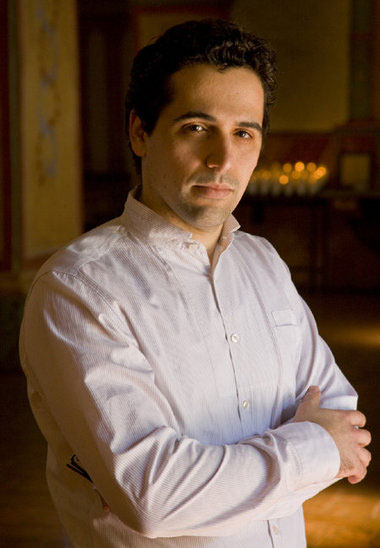 "Nigunim for Violin and Orchestra has within it all the elements we were seeking when we created these prizes," she said. "With its gravitas and expressivity, it conveys the meaning and continuity of the Jewish soul. It also remarkably unites the many styles of music of Jewish communities from around the world. I am confident that this is another work that will enter the repertoire to become a well-known and beloved concerto among violinists and audiences alike."
A native of Israel, Dorman has collected a number of international awards throughout his distinguished career. In fact, as a 25-year-old, he leveraged his intricate craftsmanship and rigorous technique to become the youngest composer to win Israel's esteemed Prime Minister's Award.
Over the last several years, Dorman's compositions have been performed by the New York, Los Angeles, and Munich Philharmonics. During his tenure at Gettysburg, he has also served as an exceptional mentor to aspiring composers on campus. Two of his students, Jeff Binner '14 and Richard Thomas '16, even crafted original undergraduate scores that were later performed by the Pittsburgh Symphony Orchestra.
Learn more about Prof. Avner Dorman's professional journey and the Sunderman Conservatory of Music at Gettysburg College.
Founded in 1832, Gettysburg College is a highly selective four-year residential college of liberal arts and sciences with a strong academic tradition. Alumni include Rhodes Scholars, a Nobel laureate, and other distinguished scholars. The college enrolls 2,600 undergraduate students and is located on a 200-acre campus adjacent to the Gettysburg National Military Park in Pennsylvania.
Contact: Mike Baker, associate director of communications and coordinator of development communications,717.337.6521
Posted: Fri, 9 Feb 2018

Next on your reading list
Gettysburg College rankings underscore academic excellence, career, and alumni connections
---
18 works published by faculty in 2018
---
Top 2018 highlights from Gettysburg College
---
Share this story: